CMS by Principal Solutions could not exist without the successful projects based on it.

Each standard module of Principal Solutions CMS is tested for quality and suitability in our own projects. Particular modules and the whole system are checked by our own smoothly running sites and portals.

Demonstration projects - examples of sites that have been adapted to work with the basic version of the content management system by Principal Solutions. Their difference is mainly in design and several functions. Sample sites are a combination of modules that are included in the full package of system by Principal Solutions.

Standard CMS by Principal Solutions

The basic version of Principal Solutions CMS

Features:

CMS Engine
Stylesheets CSS
Monolingual site, one domain name
News subscription
News block
RSS feeds
Site administrator are (backend)
Automatic generation of sitemap
Contact form

XML portal

This is another project that is based on the principles of data acquisition through the xml-files. This method of data acquisition allows the portal to create unique content, which is perfectly displayed in the search engines. CMS includes all the functions of the basic version. However, the XML portal requires a number of unique editorial services and special technologies..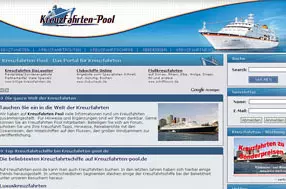 Features:

CMS Engine
Stylesheets CSS
Monolingual site, one domain name
News subscription
News block
Search
Sitemap generator
Data import in the format of XML (e-hoi)
Transmission to database. Database processing
Editing panel of XML data
Image upload feature to the site server
Regular updates
Saving of previous versions (Backup)

Moderated wiki-portal

Interacting with the website visitor: Offer cooperation to your user! Web 2.0 options.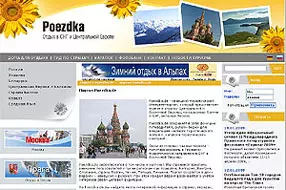 Features:

CMS Engine
Stylesheets CSS
Bilingual portal (one version serves as a sub-domain)
Administrator area in several languages
News subscription
News block
RSS feeds
Search
Sitemap generator
Moderated wiki-modules
Simultaneous administration in the backend and the Internet version of the site. User Groups
Registration of new users, allowing the data addition to the site. Registration confirmation function
Use area, available for the website user after registration
List of tasks for administrator / Status of tasks
Several design elements for categories and entries
Generator of random displaying for the elements
Contact form

Current projects that are implemented on the platform of Principal Solutions, can be found in the news block of our site - Princ news.